Latest posts
Poems
Nikki Giovanni I killed a spider Not a murderous brown recluse Nor even a black [...]
POETRY SUBMISSIONS
Only poems submitted through the Chat Room will be read and reviewed.  To submit a poem you must register, in the Chat Room and submit your poem there.  Your poem, to be considered for featuring on my Instagram page and in my Poem of the Week section on my website, must address the subject we are exploring at the time of submission.  You can find out each month's subject, by signing up for my newsletter. You will be notified, in the Chat Room, if your poem was chosen. 
Additionally, if your poem is chosen, send your Instagram account name and we will tag you on Instagram, when the poem is posted live on the site.  All poems submitted will receive a brief critique, which will appear below your poem, in the Chat Room.  If you are interested in a more in-depth, on-going dialogue about your poem, a fee will be charged.  PLEASE – do not message me poems.  Due to the large volume of requests, comments, and submissions, I can only consider poems submitted in the formatted way, explained above.  Thank you.  I look forward to reading your work.
Welcome to Poet Lady Katz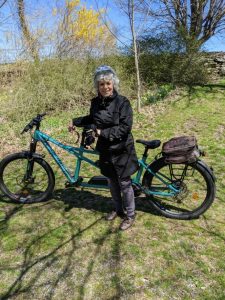 I've been writing poetry since I was a child.  Words just seemed to spin around in my head, arranging themselves in ways that seemed to capture my mood or my reaction to something.  I wrote when I was happy.  I wrote about making dandelion chains in summertime.  I wrote about my fears and my doubts, and about my dreams and desires.  And somehow, I just couldn't stop writing; poetry is the place I have always gone, and continue to go, to introduce myself to myself and, to free myself, from myself.  Poetry is the place I go to illuminate, explain, digest, expunge, intensify, or simply, celebrate.
Poetry is, when we are committed to it, a kind of religion.  It transports us when we read other poets and, it validates us when we write our own poetry.  I spent years teaching poetry to children in schools, teachers in special workshops, and every now and then, worked with people in business or publishing; people who wanted to express themselves in new ways, in more meaningful ways.
And now, as I complete work on my two latest manuscripts and wait, excitedly, for two manuscripts currently in production at Austin Macauley Publishers, to be published (one is coming out this year, The Limits of Light) I decided I wanted to share my love of poetry with others.  I will admit, I'm not very tech savvy, but have wonderful people working with me (Jason Girard at NRG Networks and Kate Robards – my right-hand gal) and they seem to be able to keep everything up to the minute and easy to access.
So, here at poetladykatz, I am offering the joy of poetry but also, the structure of poetry.  After spending over thirty years in classrooms and conducting workshops, I've learned a lot about how to construct a poem, how to edit a poem, how to elevate a poem.  I have co-authored, with music specialist, Judith A. Thomas, two textbooks on the subject of teaching poetry, Teaching Creatively by Working the Word, Language, Music, and Movement and The Word in Play.  And I discovered that I miss that interaction between myself and someone who loves poetry as much as I do.
So please, stroll through my website, visit the "poetry prompts" or "poem of the week" or Art in ~ to Art or catch up on my monthly poetry lessons.  And, if you feel so inclined, head on over to the chat room and send me a message or ask me a question.  And, finally, if you have a poem that's sitting on your desk waiting to see the light of day, have some doubts, questions, would like some serious analysis or simply, would love someone to read and react to it, please consider submitting your poem.  I do charge a fee for that, but I promise to give you your money's worth in editing and writing advice.
My name is Susan and I'm a poet.  If you're a poet, I'd love to meet you!