Resume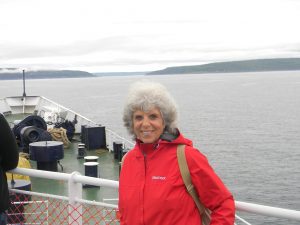 Susan A. Katz
poetlady@earthlink.net
203-241-1836
Publications
(partial listing)
Aesthetica International Poetry Anthology
Finalist – 2013
www.innisfreepoetry.org
Fall/Winter 2007
www.enskyment.org
Fall/Winter – 2007
www.arts4all.com
2006
Aileron Press
The American Scholar
Another Small Magazine
Arete
The Arts Journal
Best Friend
Bitterroot
California Quarterly
Carleton Miscellany
The Cathartic
Cotton Ball/Atlanta Review
Home Planet News
Impulse
Jawbone
Jeopardy
Unction
Kanas Quarterly
Maelstrom Review
Muse's Brew Poetry Review
Negative Capability
Nomad
Now Magazine
Ormfaer
Piedmont Literary Review
PITS Newsletter
Poet's Pride
Poetry Fulleron
Potato Hill Poetry
Prism International
Project Four: Cambric Press
Slant
Smackwarm: A Literary Review
The Smith
Song: The Music of Free Verse
Urthkin
Wellspring
Books
The Limits of Light, Austin Macauley Publishers, 2021
Waldo Wannabe & the Rainbow, www.arts4all.org – 2006
The Word in Play: Language, Music & Movement in the Classroom, 2nd edition, Paul H. Brookes Publishing Company, 2004
Teaching Creatively by Working the Word: Language, Music & Movement, 2nd edition, Allyn & Bacon, 1996
Teaching Creatively by Working the Word, Prentice Hall, Inc., 1992
An Eye for Resemblances, University Editions, Aegina Press, 1991
Two Halves of the Same Silence, Confluence Press, 1985
The Separate Sides of Need, Chapbook, Song Press, 1984
Anthologies
Aesthetica International Poetry Anthology
Finalist, 2013
When I am an Old Woman I Shall Wear Purple, Papier-Mache Press
Many Seeds, Different Flowers, the Music Education Legacy of Carl Orff, edited by Andre De Quadros, CIRCME Publications, Perth, Australia, 2000
Singing in Tune with Time, Stories and Poems About Ageing, virago Press, London, England, 1993
In the West of Ireland: A Literary Celebration in Contemporary Poetry, Enright House, Ireland, 1991
Life on the Line: Selection in Words and Healing, Negative Capability Press, 1991
The Book of Contemporary Myth, Caitlin Press, 1989
Poems to Remember, Southern Poetry Association, 1988
Dream to Dream and Promises to Keep Anthology, Northwoods Press, 1988
Dan River Anthology, 1986
Anthology of Magazine Verse & Yearbook of American Poetry, 1985
Scintillations II: The Bensalem Association of Women Writers, 1985
Anthology of Magazine Verse & Yearbook of American Poetry, 1984
Lyrical Treasures: Classic & Modern, 1984
Skylark Quarterly: American Women's Poetry, 1984
The Reach of Song:  Georgia State Poetry Society, 1983
Editorial & Contributary Work
Consultant, Disney Interactive, Disney Educational Publications
Contributing Editor, Silver Burdett Ginn Workbook Series, Simon & Schuster, 1994
Book Review Editor, Bitterroot International Magazine, 1985-1991
Editor, The Vacant Chair, Portrait of a Poet, (an anthology in progress)
Awards & Honors
Judge, Arizona State Poetry Society
Blue Ribbon Award: Voice of the South, Southern Poetry Association
Conservatory of American Letters
Member, Georgia State Poetry Society, Inc.
Who's Who in U.S. Writers, Editors and Poets
Directory of Poets, Writers, Editors & Publishers
1982 Mushroom Poetry Award
1981 White Mountain Press Poetry Award
1980 Walt Whitman Award finalist, book length poetry collection, A Falling from Grace
Nominated for The Pushcart Prize
Henry V. Larom Award
Elected to The Poetry Society of America
A Directory of American Poets & Writers
International Who's Who in Poetry
Selected for inclusion in the World's Who's Who of Women, 6th edition
International Register of Profile Series, 6th edition
Personalities of America, 3rd edition
The Biographical Roll of Honor, Volume 2
Voted to Fellow of the International Academy of Poets
Member, Poet of the Foothills
Member, The Academy of American Poets
Professional Credentials
Susan A. Katz is a nationally recognized poet and teacher.  She has embraced an educational philosophy that endorses her belief that language is the key to all learning and has conducted student and adult workshops for the better part of 30 years.  Her passionate belief that arts be integrated into school curriculum has flavored the tone and focus of her extensive workshops in the United States and Canada.
Susan has read her poetry at various venues, including: Rockland Community College (SUNY) Visiting Writers Series, Donnell Library Center, and the Rockland Center for the Arts, and at numerous Colleges, Universities, and libraries in the United States and Canada.  Her poetry has received numerous accolades from poets and editors.
Her work is cited as:    " …precise imagery, directness and honesty  …outspokenly erotic and sensual, evoking a powerful sense of physical passion and deeply felt experiences." – Robert Wilson, Poetry Review Editor, Negative Capability
"Susan's poems are terribly powerful…oddly strong…wonderful." – Dan Masterson, Poet/Professor
"Her poems reflect a sense of clarity and music…meditative and lyrical…exhibiting a strong sense of wistfulness and loss."  – Colette Inez, Poet
"…these poems are lovely…very touching…precise and deftly done…stunning and beautifully wrought." – Sarah Wright, Poet/Novelist
"Susan is a lyrical poet of significant substance.  She has provided a provocative exploration into virtually all nuances of family life and death…in an indelibly human work of art."  – Dr. Phillip Shrew, Poetry Review Editor, The Cathartic
"Susan A. Katz is a God-blessed poet.  She does not sing in chorus."  – Menke Katz, Poet/Editor/Professor/Philosopher
Susan A. Katz has been actively writing and publishing poetry for over 50 years.  She finds inspiration for her poems in the everyday business of living, of family joys and sorrows, and in the vast and inspirational landscape of the natural world.  Her poems reveal her intense passion for the living quality of language and care deeply about the words and rhythms that capture the beauty and deliver the impact of imagery.
She believes that: "Poetry is the need to write beyond the limits of choice; the freedom to see beyond the limits of light." – SAK
A Poem
HALFWAY TO NOWHERE
Distance separates us from ourselves
and one another; divide a space in half
and half remains, we come
together but we never
touch, imagination fuels
our passions and incites
our fantasies to bridge
the gap.
We meet halfway
to nowhere, like a dream begun,
unfinished by our waking, our hands
hold air, our fingers feel
what isn't there.
What's real is what we think
is real and if space halves
itself then so must time and death's
preposterous since nothing stops
and nothing starts and if
we cannot meet
we cannot part.
~Susan A. Katz